Home | Exhibitions | Blog | Bio | Contact
---
Bio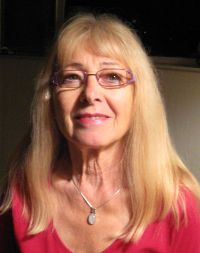 Johanna "Hanne" Denzinger.
I was born in Berlin (Germany), where I trained in fashion design. As part of my training I attended the Meisterschule Für Mode in Munich, a three year college for Fashion Design, where I graduated with a Masters degree. After graduation I moved to San Francisco and worked there in design in various fashion houses. In addition I designed and produced my own fashion line. I also taught briefly three dimensional design at the San Francisco School of Design and Merchandising, but after a couple semesters teaching decided that this wasn't for me. After retiring from the fashion industry I began developing my lifelong interest in drawing and painting.
More and more I realize how much enjoyment I am getting from this direction in my life, and that it has become my focus.
By showing some of my work I try to share some of that joy.
---